If you're looking for a gift for a recent grad, a family member with a new promotion, or the boss who has almost everything, you've probably thought about getting them a desk name plate. Maybe you checked out the big box office stores to see what they offered. Wow, super exciting! Are there no other alternatives to cookie-cutter metal name plates? (BIG HINT: there are—we'll look at them at the end of this post!)
Given the boring copycat look of big box store name plates, we thought we'd come up with some creative solutions for you. Here's a list of the top 8 desk name plate alternatives.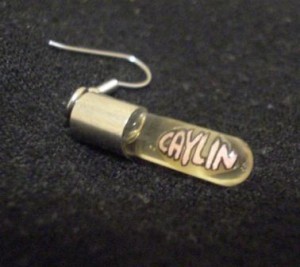 Get their name written on a piece of rice! It may be super hard to read, but it's a great conversation starter once it does pop up. It may take their clients a few tries to make it to the right room, since their name isn't exactly visible, but it's sure cute to look at!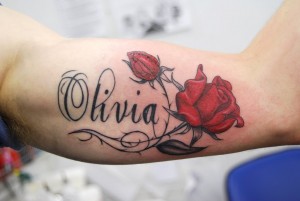 If you pay for your family member or friend to get a tattoo with their name on it, then they won't ever have to use a name tag again. A simple bicep flex does the job! When they're meeting people or speed dating, they won't need those tacky "Hello my name is…" tags. They have a permanent name tag that says their name!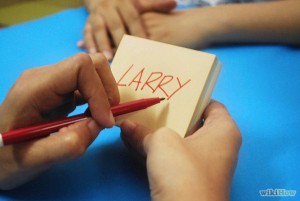 Sticky notes are affordable, come in many different colors and sizes, and can be replaced easily. There's really no reason why you shouldn't use sticky notes as a desk name plate. You can even go through the hassle and write your loved one's name on the pieces of paper for maximum reading convenience.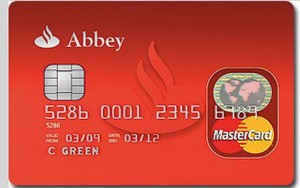 Why let an expired credit card go to waste? Your credit card says your name, and it even tells what kind of banker you are. That builds trust between you and the customer.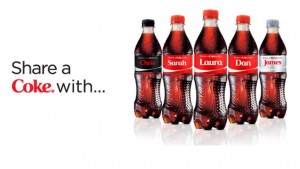 Coke's promotion can be your gateway to an amazing desk name plate that is like nobody else's. Well, at least nobody around you. You'll look personalized with your bottle of Coke, and it's pretty thrifty, too!
Got a high turnover rate at the office? Scrabble tiles are great. Simply switch them out whenever a new person comes in! You can personalize them in a matter of seconds, just as long as your name isn't too long. Consider putting multiple Scrabble sets together if you need two Z's. Wait, isn't that breaking the rules?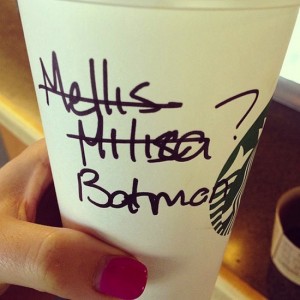 Starbucks will make a desk name plate for you if you ask nicely. They try their best to write names on everyone's cup. Whether or not they spell it correctly is a completely different story—but that just gives you an excuse to visit Starbucks again! Plus, a misspelled name is super unique. Talk about personalization!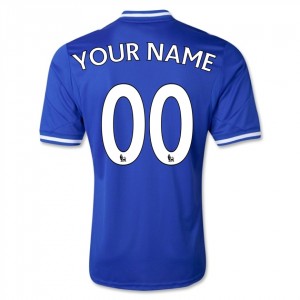 Getting your name on the back of a jersey is a great way to promote yourself. Even if you've never played a sport a day in your life, you're on your company's team!
Well, that's enough horsing around for today. Obviously these are terrible ideas for alternatives to generic name plates! Want something really great—something beautiful and easily personalized? Check out wood desk name plates from Nameplates.biz. Our range of styles, sizes, and symbols will blow you away!