Cubicle dwellers unite! We don't have to live in a little off-white box anymore. We also don't have to keep complaining about our cubicles to family and friends. Why not embrace the cubicle and make it our own?
You spend most of your day working. You don't have time to think of 57 awesome cubicle-improvement ideas on your own. But you don't have to, because we came up with them for you. Read on!
Put up some cubicle art!
Art isn't just for the walls in your office: there's awesome art for your cubicle too! Adding art to your cubicle will definitely inspire you to work creatively at your job. We've found some great art on Etsy, and our friends at Real Simple have put together a great list of art for the office that will definitely keep you motivated throughout the day.
Get an office mini fridge
What's cooler than reaching behind you and pulling a nice bevvie out of a mini-fridge? Nothing! A retro cooler like this one from PBTeen adds a great look to the office. Of course, you'll need to check some corporate policies before you stock. If you aren't allowed to have adult beverages, consider stocking your mini fridge with artisan soda pop like Virgil's Root Beer.
Feng shui your office space.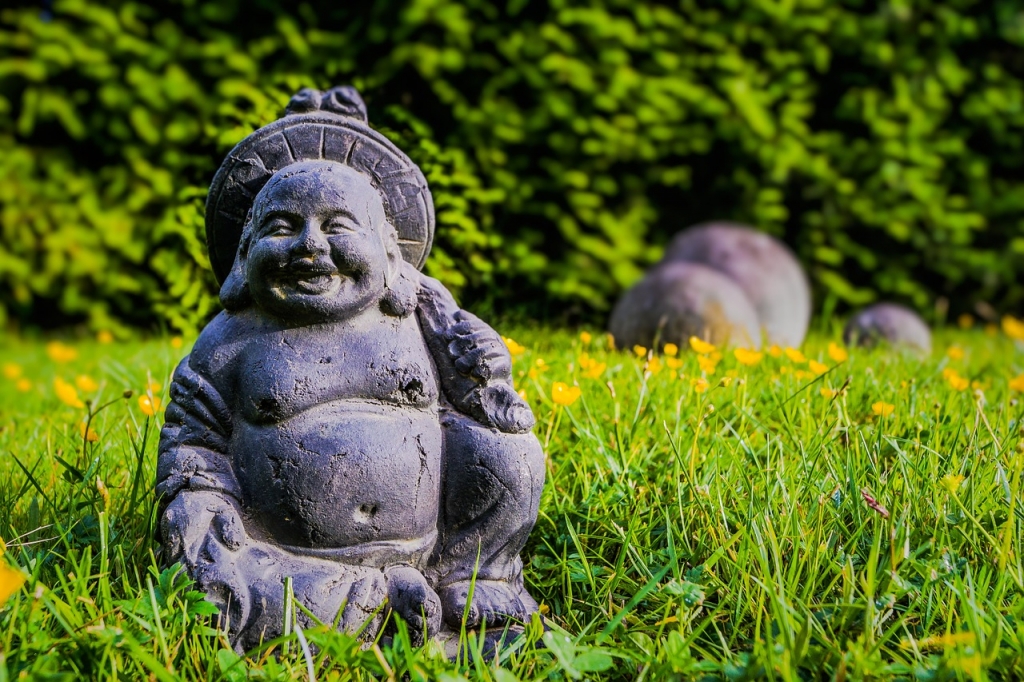 Feng Shui is the Chinese philosophical system of harmonizing the environment with the people in it. While it is considered by some to be a pseudoscience, feng shui has helped many people feel more in balance and become more productive in their workspace. This infographic on office feng shui will make your workspace more peaceful and inviting.
Get a real, live plant…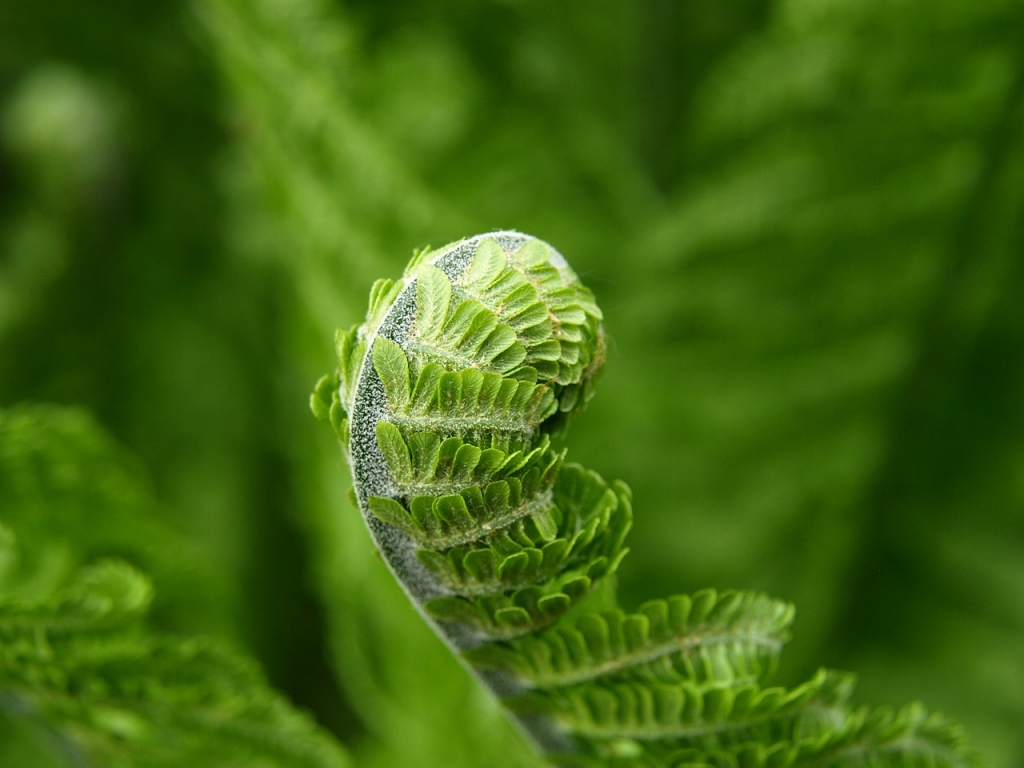 Office plants can help brighten up any workspace. However, there are a variety of factors to consider when deciding what plant to buy for your office—including the amount of sunlight the plant needs, the amount of care it needs, and also your expectations. Perhaps you want an office plant that blossoms and is most aesthetically pleasing, as opposed to a simple fern. There are tons of different plants for each climate and office personality. Check out this article from Rodale Wellness on choosing an office plant.
…or make a paper plant!
Okay, some of us might not have the greenest of thumbs. However, don't let that stop you from having an office plant! Even if you're used to your plants turning brown and wilted after a few months, paper plants won't do that to you. With this helpful tutorial from The House That Lars Built, you can make your own paper plants that look just as beautiful and unique as any real one.
Get Creative with your magnets
There's no reason why your magnets need to be boring. Any little way you can spruce up your workplace is a good thing! You might have more magnetic surfaces around you than you realize: a filing cabinet, dry erase board, etc. Whether you purchase magnets with your favorite animals or a funny joke, or you make your own personalized magnets, this is one way you can take the opportunity to make the space your own. Here are DIY tutorials for two unique magnets that we love: wine cork planter magnets and plaster lip magnets. At the end of the day, though, anything is better than the free magnets from the pizza place around the corner.
Get some unique coasters!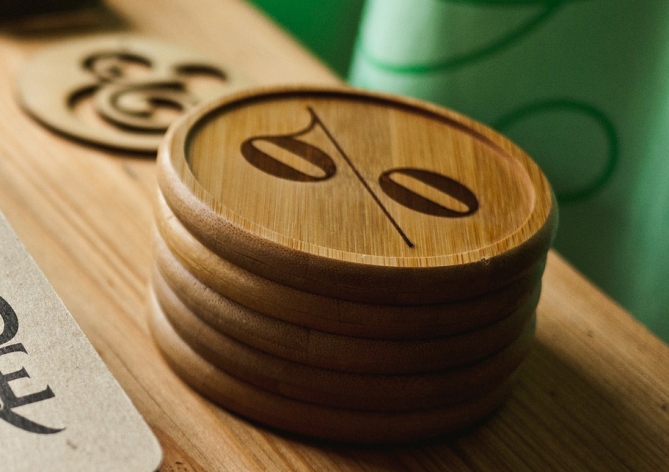 Coasters not only protect your desk, but also show off your personal style. Purchasing coasters that reflect your personality will keep your desk clean and free of the dreaded coffee ring. However, if you're on the craftier side of the spectrum, you also can make your own coasters. We've included links to the coolest map coasters and wooden coasters you can find. With these unique coasters, you'll be sure to add a bit of pizazz to your cubicle.
Create a terrarium.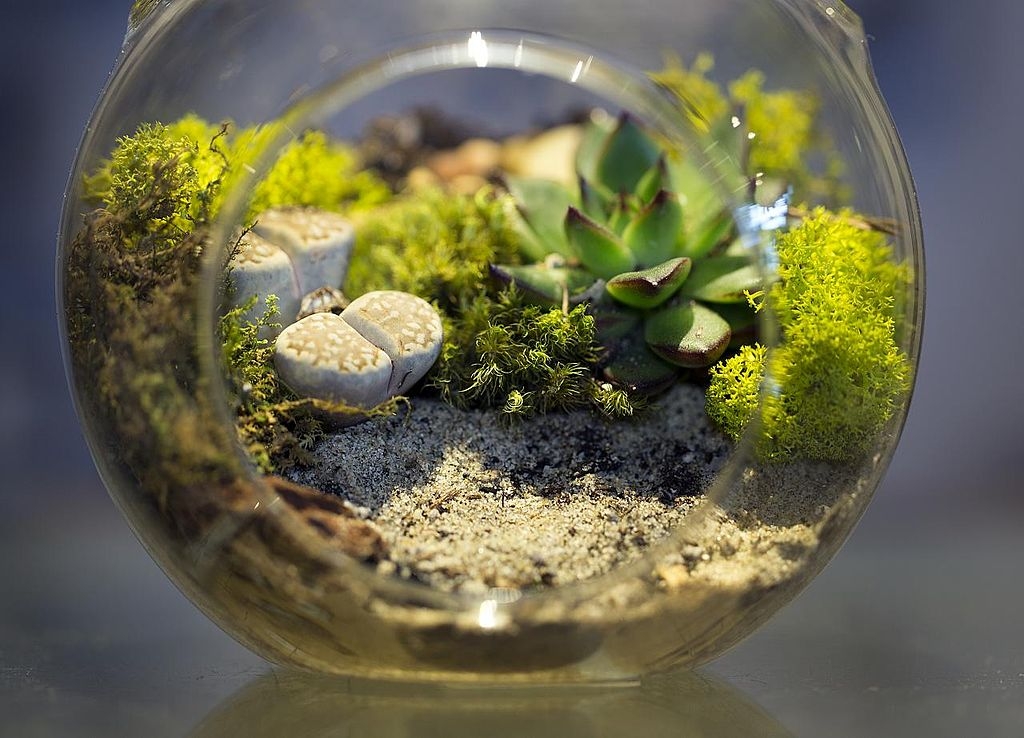 Photo courtesy of Christopher Michel. Licensed under Creative Commons 2.0
Do you love the idea of a plant for your office, but you just don't have the space for it? A terrarium might be the perfect solution. Kept neatly in a jar, this plant life won't make a mess, and it looks beautiful. You might need a green thumb to keep a terrarium going, but it's pretty simple to get one started. Follow the directions in this tutorial from My Clean Slate to make your very own terrarium.
Make your own corkboard!
Let's face it, you need a place to keep all your notes. Why not make your own corkboard? With this easy tutorial, you can make yourself a trendy corkboard that will hold all your important memos. Because you can choose the fabric that goes on your DIY corkboard, you also can personalize it to your taste. Don't let your desk look cluttered; instead, quickly make a corkboard and de-clutter your workspace!
Make your own note hangers.
If you're not a total fan of corkboards, another way to make sure your notes are seen is to create some simple hangers. This DIY is a little easier than the corkboard, which might make it a good "starter project" for readers who aren't as familiar with DIY. All you have to do is glue flat gold pushpins to clothespins. The clothespins will hold all the files you need for a productive day at work. Plus they look fun and quirky!
Hang up your memories!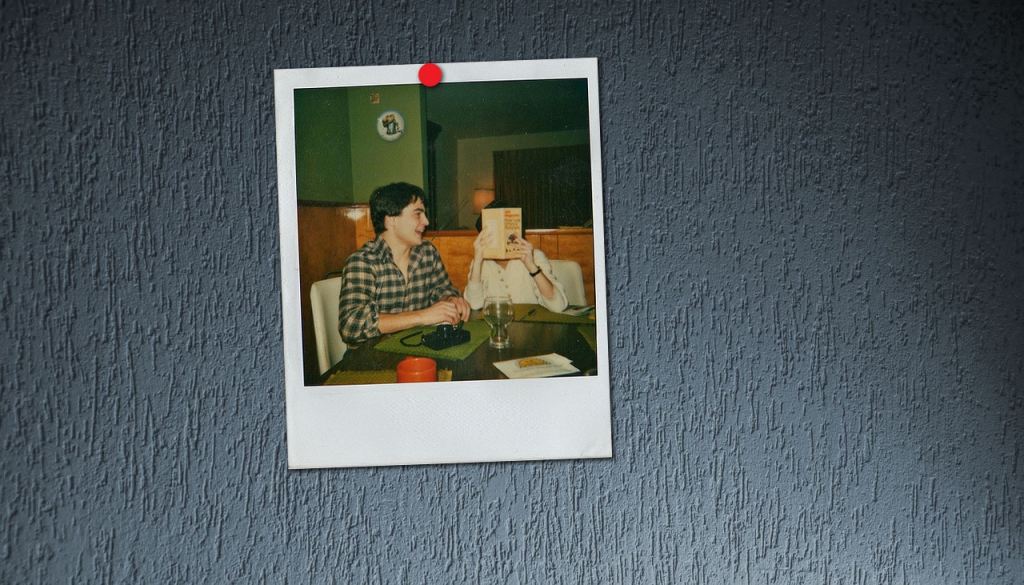 Photo courtesy of Chuck D. Licensed under Creative Commons 2.0
If your office seems a little dull and lonely, why not put up pictures of loved ones? No, it won't bring them to the office, but it will remind you of happy times together. One of the coolest, easiest, and most creative ways to do this is with a Polaroid picture hanger. You can do this yourself with this helpful tutorial from the Beetique blog. However, if you aren't the craftiest, you can also purchase one online.
Glam your mousepad!
The more personalized your cubicle is, the more at home and comfortable you'll feel in your workspace. Having a boring and plain mousepad doesn't inspire; instead, personalize your mousepad with fabric or with paint. We've included tutorials to both. Let your creativity shine and go wild decorating your mousepad!
Make a paper garden.
Okay, so it might be a little difficult to plant an actual garden in your office. But you can craft yourself a paper garden with this awesome paper dahlia flower tutorial! These flowers can be put up around your cubicle to add the beauty and spunk of a garden without the dirt and the mess.
Repurpose magazine storage units and get organized!
IKEA is great for purchasing in cheap items in bulk—though some of their products are a bit plain-looking. However, with a little scrapbook paper, your IKEA magazine holders can store your file folders in style. The Theurer family blog has an awesome tutorial for putting together magazine storage units that can be used for just about any kind of storage. For additional organization, you can print out labels denoting what each storage unit is used for.
Make a dry erase board.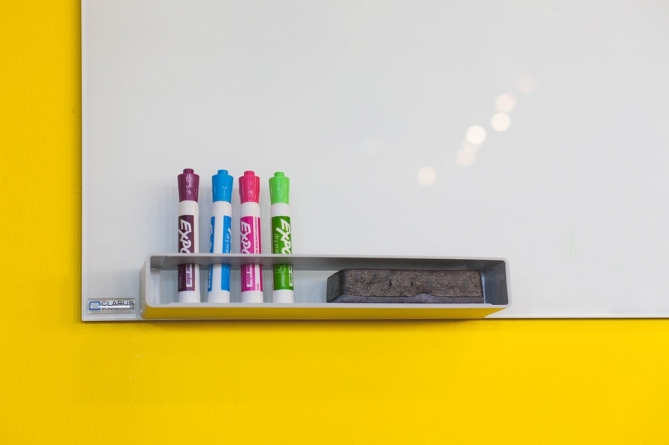 A dry erase board is a great tool to have in your cubicle. You can use it to make lists, take notes, or write down anything else you can think of! However, it's not common for cubicles to have built-in dry erase boards. You may have to add your own. With this helpful tutorial from Two Twenty One, you can make a dry erase board for your office in a matter of minutes. This will beautify your office and make it easier to remember what tasks you have for the day. What more could you ask for!?
Don't go with a name brand.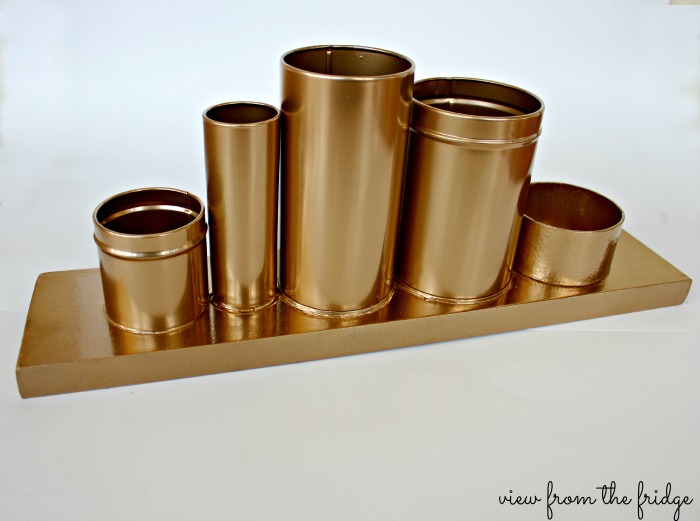 We all love Anthropologie. The clothes are trendy, the home goods are cute, and the office supplies are adorable. However, we don't love Anthropologie's prices. Oftentimes, these prized office supplies are far out of reach for the cubicle dweller. That's why View From The Fridge's gold pencil holder is so cool: it looks just like one from Anthro, but at a fraction of the cost. Getting the look without the price tag was never easier.
Spice up your office chair!
Chances are your office chair is black or grey. Yes? Okay, it lacks some personality. However, with a little effort, you can make your office chair as bright as you. You can cover your office chair in new fabric, paint it, or add any other decorations you'd like to it to make it yours. Just make sure you check with your boss first before making many of these changes, especially if it will permanently change the chair!
Create the coolest storage units.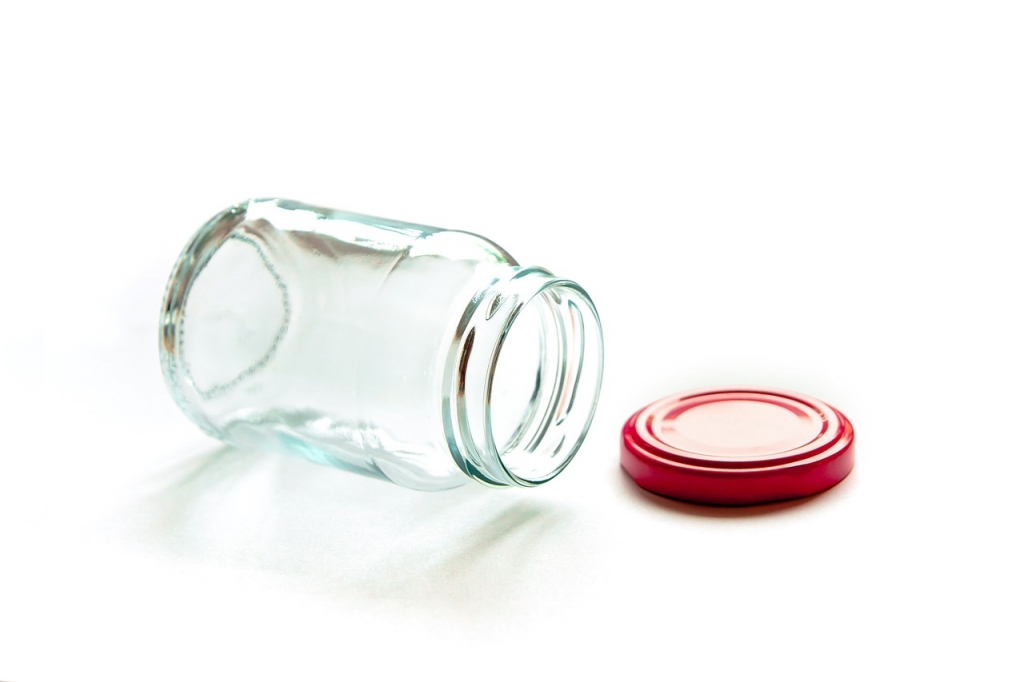 Around the Kampfire created some of the coolest storage units ever using apothecary jars and dollar-store candlesticks. With just some paint and a bit of glue, you could have some color-coordinated storage units to hold all your paperclips, notepads, thumbtacks, or just about anything else.  You could also take the approach that Little House Of Four took and use scrapbook paper and handles to make these unique storage units.
Grab a mason jar pencil holder!
Mason jars are all the rage. it seems like every time we turn around there's a new craft involving a mason jar on Pinterest. Bee at the Beetique made her mason jars a little more special with a coat of metallic spray paint. Mason jars are great for your desk because they provide storage for larger items, like pens. They also can double as vases and planters.
Make some custom desk drawer handles!
Your desk might not seem very interesting, but with a little elbow grease, you can transform it into a highly personal hunk of furniture. One unique way to add a twist to your desk is to change the handles. Apartment Therapy gives us a tutorial on how to make just about anything into a desk drawer handle, which is perfect for personalizing your workspace. PRO TIP: check with your boss before you start dismantling things!
Create a rotating goals list.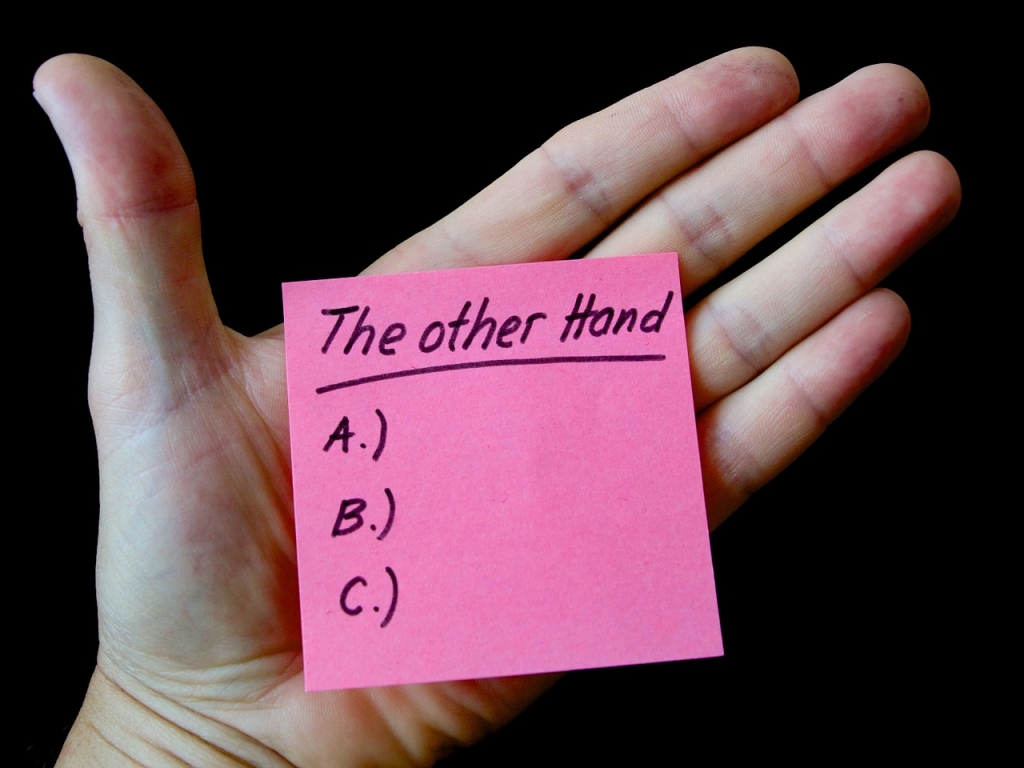 One of the best feelings is being able to cross something off a to-do list. With the help of Pop Sugar, you can make a rotating goals list that will always be sure to meet your needs because you can change the goals out as your tasks change. No matter where you work, knowing your goals and setting them is a great way to stay motivated and this goals list will help you get as much done as possible.
Make your own tissue holder.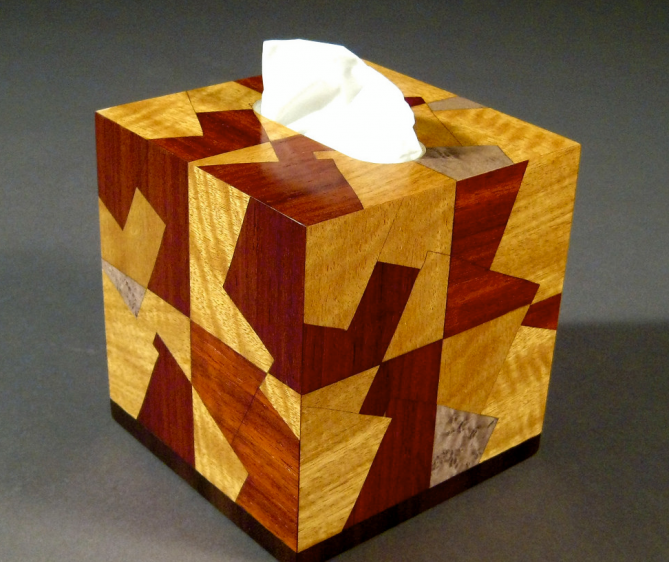 Photo courtesy of Brian Reid. Licensed under Creative Commons 2.0
Tissues are a must-have on your desk, but there's no reason why your tissues should be in a plain cardboard box. The Landeelu blog has the right idea with a mason jar tissue holder. With a little paint and some elbow grease, you can get a mason jar tissue holder that will be the envy of all your coworkers.
Personalize your pens.
Personalized pens are one more way to add a connection to your workplace. However, to get personalized pens that fit your taste, you don't need to specially order them—all you need to do is get some scrapbook paper and cut it down to size. Pop Sugar's tutorial is easy to follow and will give you the perfect pens in no time!
Make a DIY table organizer!
Do you need a table organizer, but don't have the space for the different ones we've listed above? No fear! We have one here's that's perfect for the worker who needs an organizer that's unique but is tight on desk space. Check out Wishful Tinker and follow their tutorial for an awesome space-saving desk organizer.
Get your own mug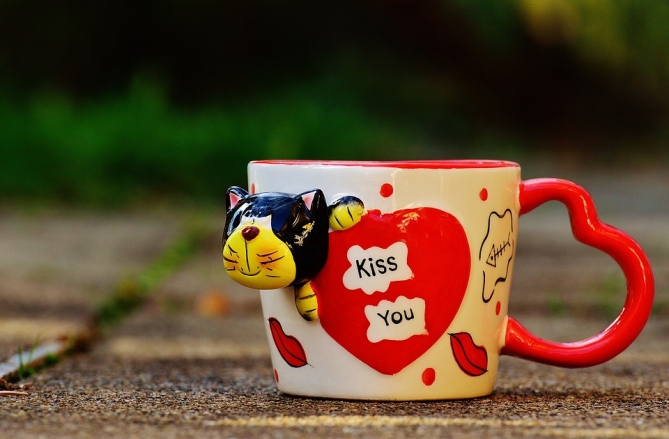 When you go to the office, coffee is essential. Or maybe it's tea. Okay, we accept you, too. However, just because you're drinking company coffee doesn't mean you have to use a company mug. You already know where you work. Why not bring your own mug to work? That will make the space feel more like your own. Besides, drinking out of a mug that features your favorite quote or vacation spot is way more fun than drinking from one that has the logo of a random bank on it. We particularly love this mug from Society6.
Get a name plate for your desk!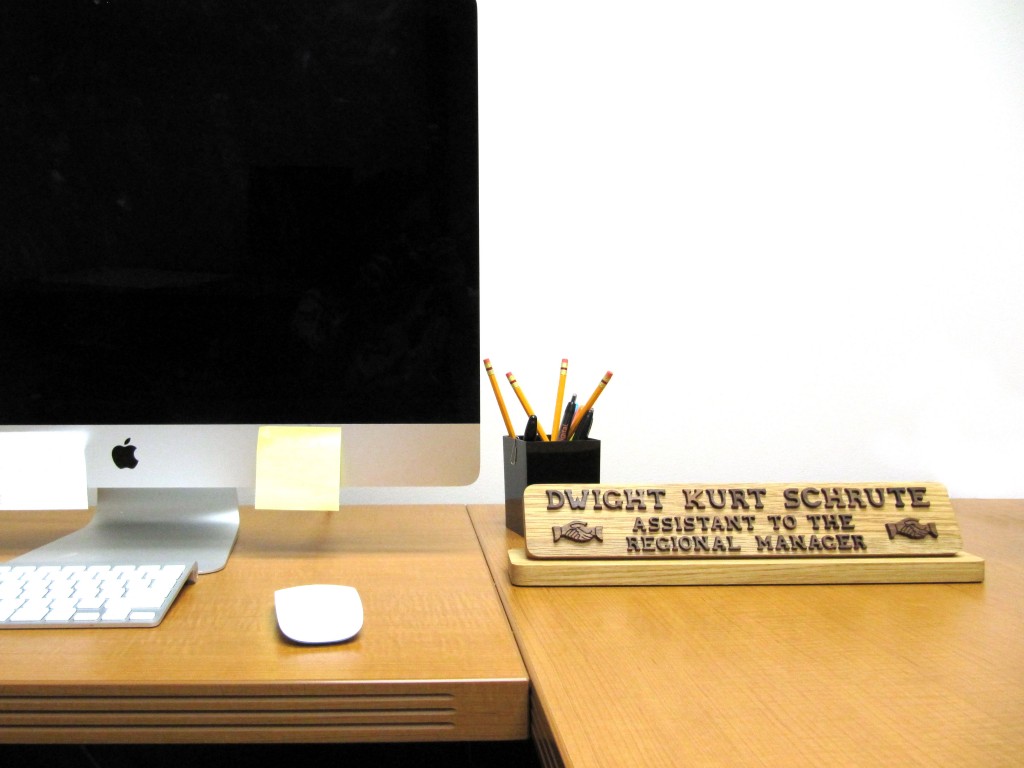 A name plate gives you a sense of pride. It's a nice way to claim your office as your own, and it lends you an extra ounce of credibility. This is especially helpful if you meet with customers or clients in your office. However, a name plate helps with internal relations, too. A wood desk name plate adds a sense of respectability to your office.
Get a DrinKlip!
The DrinKlip is funky way to add some pizzazz to your space. According to Geeky Gadget, the designer, Kim Hyun-been, also has a fulltime job designing LG phones. The DrinKlip is a nifty device, and you can really see the designer's personality shining through.
Set up cubicle zones.
Why not designate different zones of your cubicle for different purposes? As this infographic suggests, you can have a computer work zone and a non-computer work zone. If you have any control over the décor of your office, consider painting the walls blue and green. This will have a calming effect, helping you focus.
Get a humidifier.
Humidifiers have gotten a lot more stylish in the last few years. This humidifier from Design Within Reach is a fantastic example. But style isn't the only thing this humidifier has: it also produces cool humidity rather than hot. That will a create a pleasant atmosphere in your office.
Hit the Target dollar section for office essentials!
You'd be amazed at what you can find. Stylish pushpins, unique pens, and colored file folders—Bee at the Beetique found all this and more in the dollar section at Target. Stores need to move old inventory fast, and you can find great deals when you shop "out of season" this way. What a great way to revitalize your office!
Keep up with the trends: get some pink and gold in there!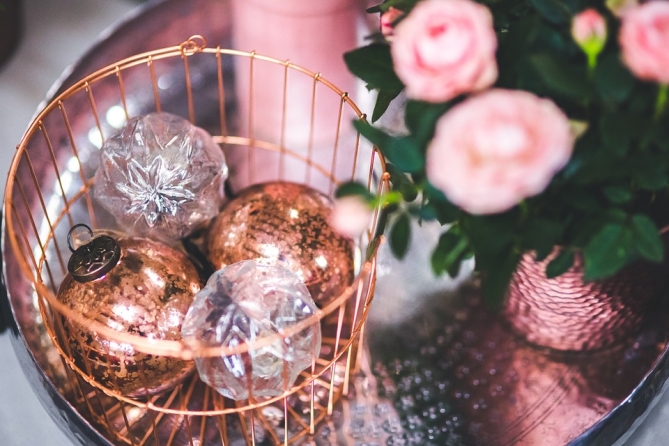 Pink and gold are in right now—and for good reason! This combination is vibrant and playful, and you can use it to revitalize even the dullest of offices. The possibilities are literally endless. Check out this post from DecorationForHouse.com for pink and gold office inspiration.
Push the envelope with your desk accessories.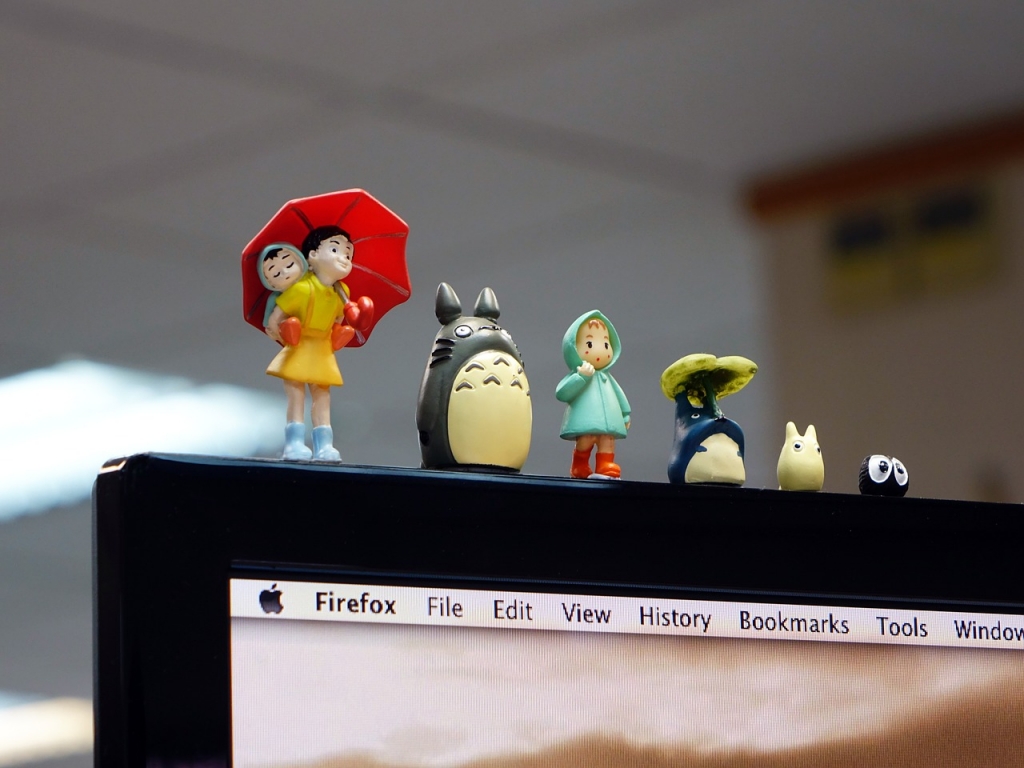 If you're a desk diva, this gift guide from Bright On The Day will help you pick out some gifts—for yourself! From a retro-chic smartphone cradle to gorgeous gold earphones, Brighton's post has all kinds of great ideas for the desk divas among us.
If that's not quite your style, check out the coolest desk accessories ever from The Meta Picture. You'll find a lifelike otter tape dispenser, a light-up USB astronaut who floats next to your laptop, and much more!
Use quotable printouts to keep up motivation.
Whether you want serious inspiration, a great laugh, or something in between, quotes are a great way to spice up your office walls. This article from Dawn Nicole has some beautiful inspiring quotes that you can print out to adorn your workspace. The messages are positive and truly encouraging. Check it out—and be sure to download and print the posters!
Bring a little piece of home to the office.
At home, you've poured countless hours and energy into decorating your personal space. Why not bring some of that unique style to work with you? As this post on House Beautiful explains, you can supplement your office environment with the kinds of décor you love at home. This helps transform your office into a friendly environment that's easy to work in.
Glam it up with gold!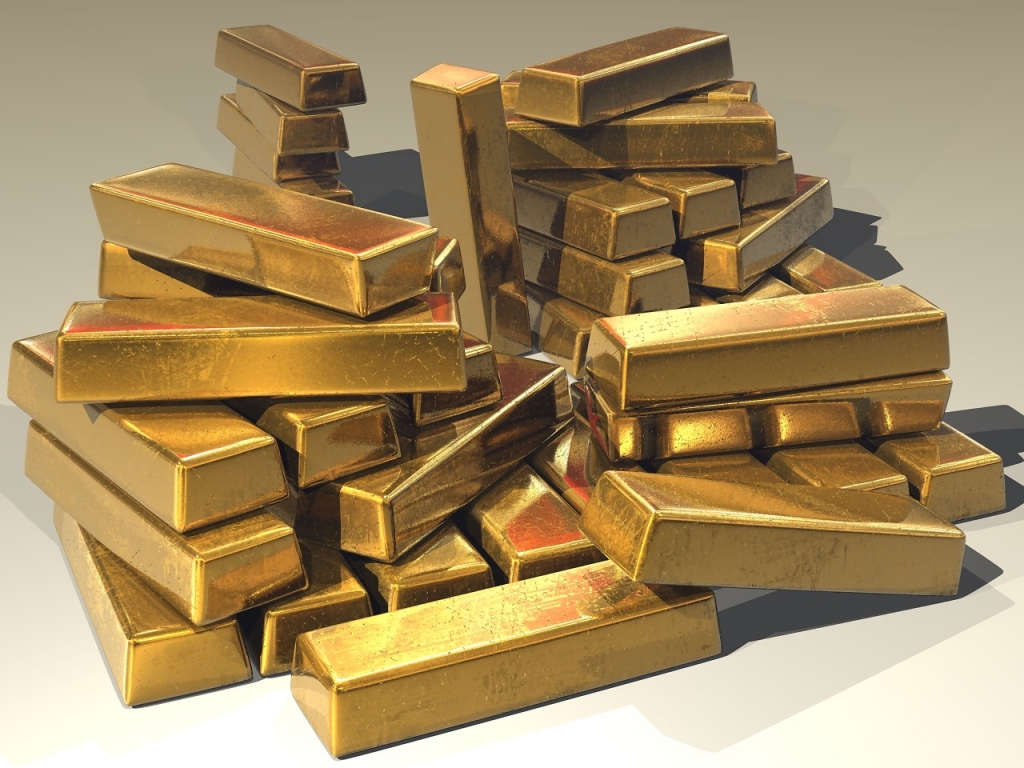 There's a reason gold has remained so valuable for thousands of years. It's absolutely beautiful. If you want to give your office an air of glam, gold is perfect. This post on the Bright and Beautiful Blog has all kinds of great ideas, from a gold stapler to a gold iPhone case—and everything in between!
Make it easy on yourself: untangle your cords!
Apartment Therapy has a great idea: why not label your office cords at both ends? You'll never again have to break your back under your desk, tugging on a cord to see where it goes. This might seem like a small step, but it can go a long way to turning your office into a welcoming, peaceful environment.
Install a cubicle doorbell!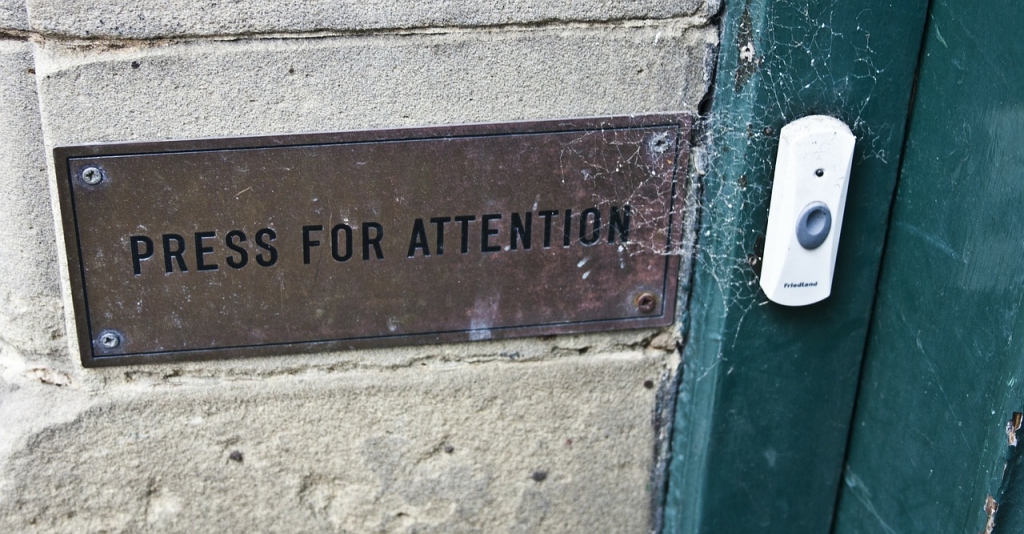 Yes, this exists. The CubiCaller allows guests to buzz you before entering! Whether you intend to use it seriously, or as the longest-running office gag in history, the CubiCaller will definitely improve your office environment.
Build a custom holder for your phone.
This post from Richard and Stephanie Sipe is brilliant! They'll show you how to build an iPhone stand out of binder clips. The resulting accessory is cheap, innovative, and awfully cute—plus it's easier to construct than you might think. What a cool way to spice up your desk—with supplies you most likely already have on hand!
Leave space for office yoga.
Sitting in a chair all day isn't the healthiest thing for our bodies. We were made to move! While today's information economy does require us to sit for most of the workday, we can counteract the downsides of this trend by practicing office yoga. This infographic from Furniture@Work shows you how you can stay fit and flexible at work—all from your office chair.
Make a list of your most common office distractions.
Photo courtesy of Rennett Stowe. Licensed under Creative Commons 2.0
If you know what you're up against, you can formulate a plan to conquer it. This incredible infographic on workplace distractions will help you write your list. Making this list will help you stay focused at work. As you cut out sources of stress and confusion, you'll find your office a more relaxing environment already.
Hang up a Positive Thoughts poster.
This fantastic tip comes to us from GiveGoodGift.ca. Why not hang up a positive thoughts poster with tear-off thoughts? Your coworkers can benefit from this, and you can, too. A positive thoughts poster is cute and a little humorous, but you never know—one of those thoughts could have a big impact on someone's day.
Keep a thankfulness bulletin board!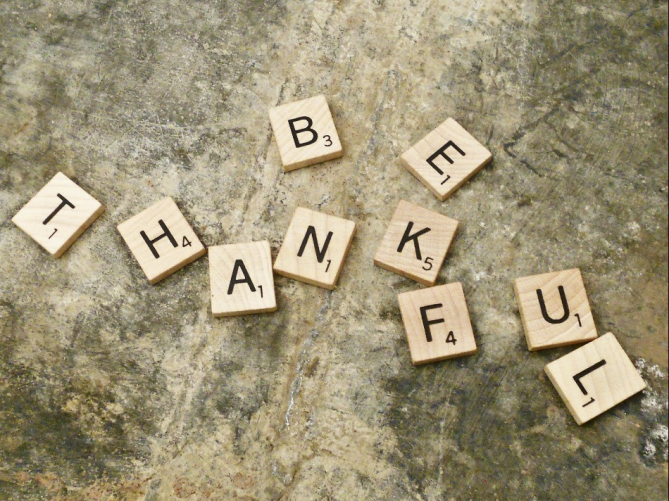 It might sound weird, but keeping track of things you're grateful for actually changes your mood. This might be the most powerful office-improvement tip we can offer you! This tip is easy, too. Just mount a bulletin board on your cubicle wall. Whether it's once a week or once a day, make it a habit to scribble down the first thing that comes to mind when you ask, "What am I thankful for?" Don't worry about duplicate listings. In fact, over time, this will help you to realize what the biggest blessings in your life are. That will definitely improve the feel of your cubicle.
Install a standing desk.
The workplace is starting to embrace the standing desk trend. This development puts workers in positions that are more ergonomically healthy. When your body is in a natural position that it was designed to take, your health improves. A standing desk is a great way to improve your health.
Get a space heater or fan (depending on office weather).
Everyone's body is different. Maybe the boss likes the office a little warmer than you do—or vice versa. Though you may not notice it immediately, an uncomfortable temperature can adversely affect your emotions in your cubicle. Setting the temperature to a level you enjoy is one small way that you can make the space your own.
Buy a themed calendar!
Show off your favorite niche interest with a themed calendar! Whether it's the best of Dilbert, kittens in spring, or classic cars, a themed calendar helps bring a note of personalization to your cubicle. Consider a top-rated themed calendar from a major manufacturer—or build your own with a free printable calendar template!
Display your achievements.
If you've completed a certification for your job, won some kind of award, or have a great project to show off, why not memorialize it on your cubicle wall? This is a great way to remind yourself how far you've come. Of course, you don't want to rest on your laurels too long—you need to keep pushing forward!
Add more lighting!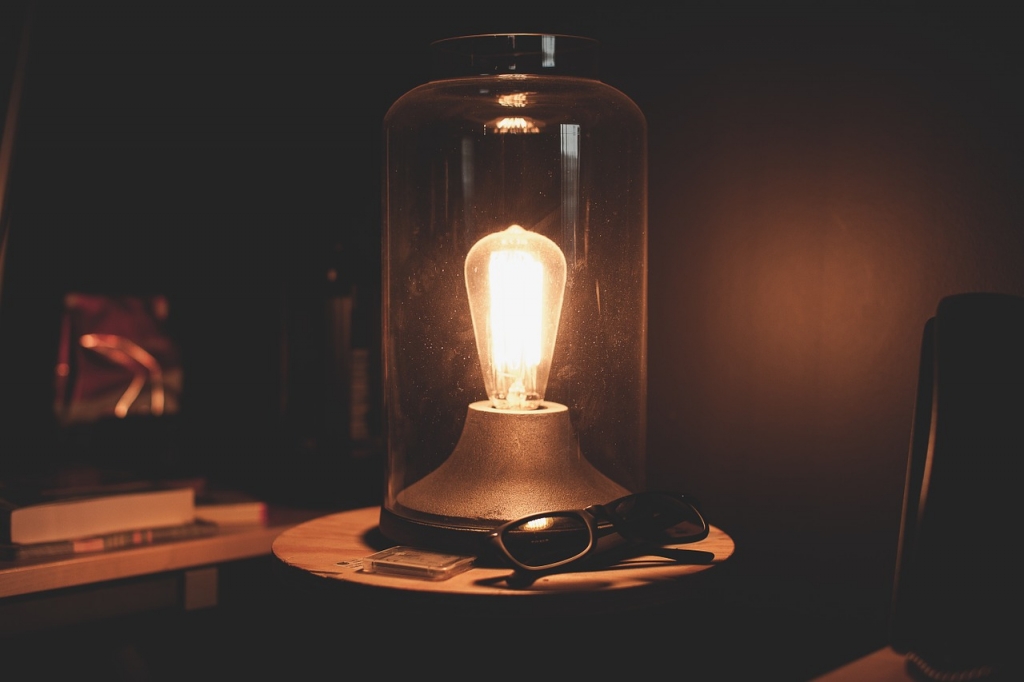 Lighting has a huge influence on our moods. Sunshine can literally lift our spirits, while dull rainy days get us down. If your cubicle receives natural daylight, you're in luck! Think about this natural light as you arrange your stuff. Try to let as much natural light into your office as possible. If you don't have a window or skylight in your area, consider a natural daylight lamp.
Get an ergonomic pillow for your chair.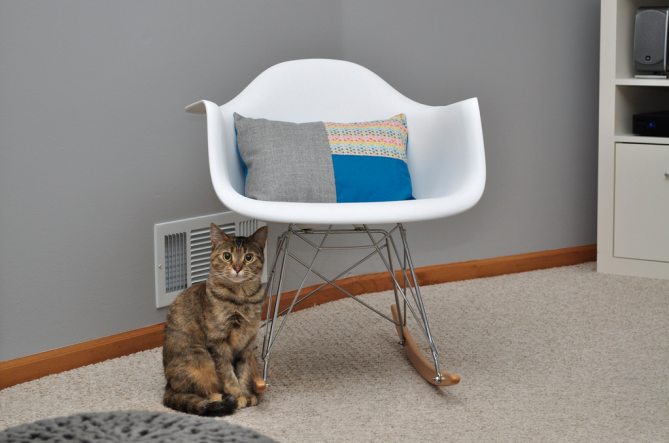 Photo courtesy of Jessica Feiss-Hill. Licensed under Creative Commons 2.0
An ergonomic pillow can relieve the lower back stress that many office chairs give you. This pillow from Relax the Back is a great example. It relieves pressure, and it will shape itself to your body. Ergonomics are critical to your wellbeing, and this is one small way you can make your cubicle a more pleasing environment.
Get a pair of great headphones.
Listening to music is a great way to settle in and get your work done (if policies allow). If your office is a talkative or distracting environment, you can insulate yourself with noise-canceling headphones. There are numerous models on the market. For the audiophile on a budget, the Audio Technica ATH-M50x professional monitor headphones offer a great balance between pristine sound reproduction, noise isolation, and affordability. Listening to your favorite music, and nothing but your favorite music, is a great way to improve your cubicle experience.
Get a small fish.
Why not get an office pet? You might have to get this approved with management, but if they sign on, this could be a great addition to your cubicle! A fish is easy to take care of, and it won't make a mess or an obnoxious sound. Your coworkers will love it, too. When you get a ridiculous email, you can make fish-lips faces at your fish. It could even become a thing around the office.
Orient your chair to face the front of the cubicle.
It's not good to stare at a wall. This gives you the psychological impression of being trapped. Why not look toward an open space? If you can, orient your chair and workstation to face the opening of your cubicle. This way, you look out into open space rather than a padded wall.
Load up on healthy snacks!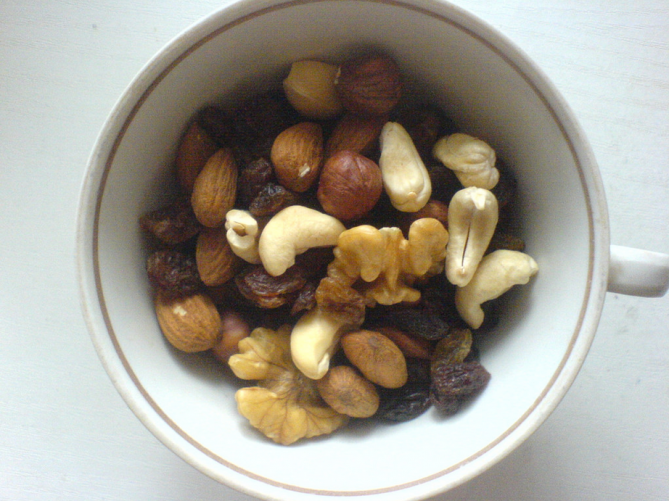 Photo courtesy of rusvaplauke. Licensed under Creative Commons 2.0
Did you know that your brain can only run on glucose? Other parts of your body can work through different metabolic pathways, but your brain can only function on good ol' carbohydrates. That's why we crave snacks when we get tired or can't focus. In moderation, small, healthy carb snacks can restore your focus and your good mood. Keep a steady supply of granola bars, trail mix, and whole grain crackers on hand. Your brain will thank you, and your work will improve.
Decorate for holidays!
Your cubicle is your personal space. Why not fill it with holiday cheer when that time of year comes around? You can go serious and tasteful, or you can go all-out chintzy and funny. Either way, you'll enjoy the environment you've created—and chances are, your coworkers will, too.
Get some wallpaper in that cubicle!
As long as management approves, why not wallpaper your cubicle? This is a great way to give your space the look you want. You can choose soothing colors like soft blues and greens. This will look especially good with a natural daylight lamp. This kind of environment can have a big impact on your mood. Just be sure to talk this over thoroughly with your boss before you dive in!
Customize your keyboard with washi tape.
Washi tape is a great way to personalize your keyboard without doing permanent damage. From patterns to letters to color schemes, Pinterest offers tons of fantastic customization ideas. Check out washi tape keyboards on Pinterest for inspiration.
Raise your monitors to optimum height.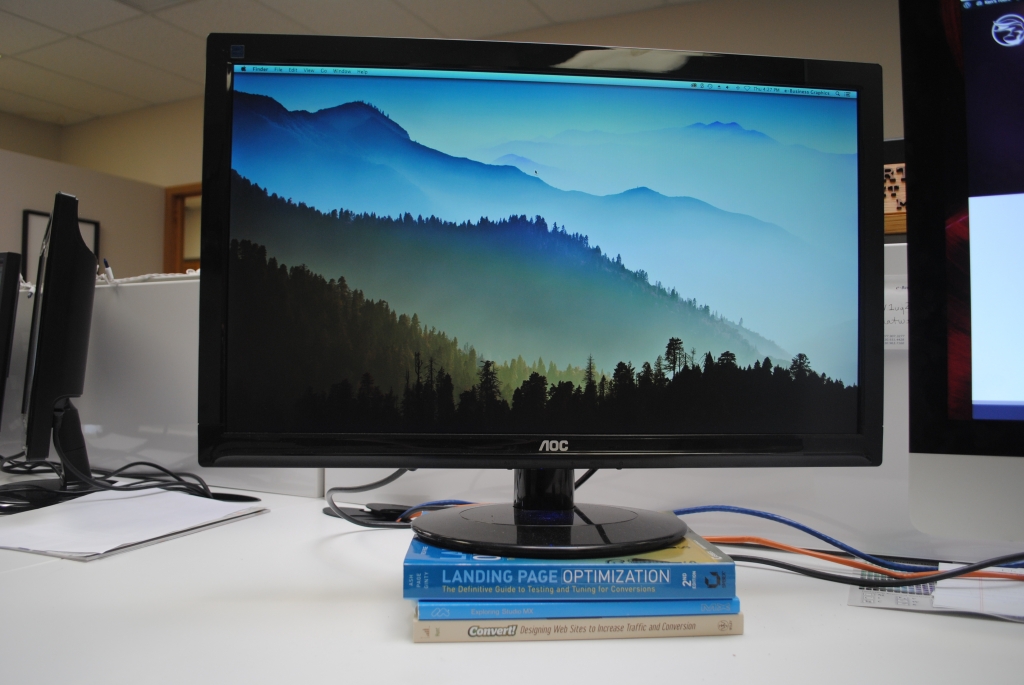 Believe it or not, most monitors aren't designed to sit at the best height for the human eye. Part of this is due to the fact that desks vary so much in height. Monitor designers can't create the perfect height because every desk is different. Worse—every person is different! There's no one perfect monitor height for everyone. The key here is experimentation: try different heights and feel how your neck responds. When you find that perfect balance point where your neck isn't under stress, that's the height you should leave your monitors at. To get them to that height, consider using old books around the office, or bring in small Amazon boxes and decorate them to match your décor.
Install an elliptical under your desk!
The under-desk elliptical is an actual thing. They're designed that way! An elliptical allows you to work out your legs and feet while doing your desk job. As you keep yourself physically and mentally active at the same time, you'll find increased peace of mind and greater focus. That translates into a more enjoyable cubicle experience for you and better productivity in your work.